At BlueJ, our goal is to help you maximise the value of your information, secure your network security investment and minimise any potential security risk exposures. Our detailed processes, technology, and intelligence help everyone from new enterprises to established organisations to prevent, detect, and respond to vulnerabilities and threats in real time.
By partnering and working alongside many of the global leaders in IT Security, BlueJ has the ability to offer the highest caliber of professional IT Security Services, from Media Management & Encryption, Full Disk Encryption to Endpoint Intrusion Prevention, Malware Mitigation and Auditing Compliance.
We believe that, experience and knowledge are the key to successful implementation, and that is why all our consultants have joined BlueJ from many of the leading Security Vendors, providing BlueJ with the detailed hands-on knowledge and experience to provide you with hassle-free implementation and complete life-cycle management from inception to deployment.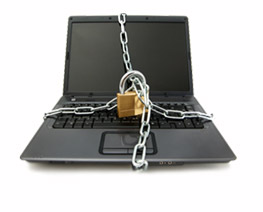 BlueJ applies a consistent and strict methodology in all its' services from the initial scope of the project, to the final implementation and deployment. Our aim is to cover all areas of any project and ensure a smooth rollout of any new software or implemented processes. By working alongside our clients and informing them at each stage of the different procedures, we ensure that all parties are fully aware of status of the project. Our consultants adhere to proven methods and processes which are employed throughout all of BlueJ services, such as Project Implementation Plans, Test Plans, Deployment Plans as well as thorough test and Q&A cycles prior to deploying any new software.
To secure your company's IT systems from internal and external security threats today and see how else we can protect your company, contact us.