Domain Names
Just like a business address, a domain name acts as a way in which potential and existing customers can find you. It is essential that you choose a domain name that best suits your company.At BlueJ, we are able to advise you on the best name for your company, based on research and proven statistics and we can purchase the domain name on your behalf to ensure its availability. Domain names cannot be bought outright, but can be rented for a maximum period of 10 years (.uk domains are only available in periods of 2 years).
Web & Email Hosting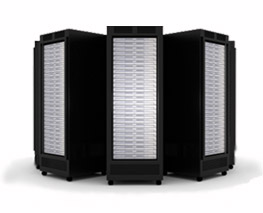 Hosting is the virtual space required to store your emails and website information, so that end users can access your site and that you can receive your emails. For any company wishing to go online, web hosting is essential in ensuring your website and all your relevant information is accessible 24 hours a day, 7 days a week.
Reliability and fast connection speeds are essential for any online business and with BlueJ hosting, we ensure all our servers are backed up on a daily basis updated and maintained regularly with class1 genuine products, allowing us to offer you unbeatable speed, power and performance.
Each Server is limited to a fixed number of domains to ensure that this performance is maintained, when we reach this limit we simply add more servers.
If you are looking for a specific domain name or a corporate email solution, then look no further. To discuss your domain or hosting requirements, please contact us.